The striking blue of Sapphire jewellery just might seem intimidating – how in the world can you match your outfit to make your jewellery shine brighter than ever? What if you make a mistake and instead of elevating your sapphire, you make it look gaudy?
The "real" blue sapphire is a tad trickier. It's a colour that demands attention, and can almost hypnotize you if the jewellery is worn well. Read on for some tips on how to match sapphire jewellery with your outfit!
Best Tips on How to Wear Sapphire Jewellery
The highly-desirable gemstone known as sapphire actually exhibits a wide range of colour variations. Sapphires that possess a colour other than the traditional blue are often referred to as "fancy sapphires" and may appear in hues as diverse as violet, yellow, green, pink and even orange.
So, how to match your outfit to your sapphire jewellery to blow everyone away?
1. Choose Your Metal
When you decide to wear sapphire jewellery for an occasion, the good news is that it pairs well with both gold and silver. As the two main metals used in modern jewellery design, you do not have to pick favourites.
Therefore, your choice will ultimately depend on what your outfit looks like. For instance, if you plan to wear pink or yellow, gold tends to be a more attractive complement than silver.
Most people who refer to sapphires, however, have in mind gleaming gemstones that are tinted with trace amounts of iron and titanium. It is these elements that produce the characteristic deep blue shade of the classic sapphire.
It's all about colour when you choose the metal for your sapphire jewellery! For example, combining a sapphire bracelet with an orange top might sound a little off, but those two colours go well together! If you're not feeling the bold colours, a top or dress the colour of pale peach or even blush can bring your sapphire to the forefront.
Check this 14k White Gold Sapphire Pendant from Opals Down Under and see how the ultra-thin chain is complimented on a stunning classic slider-style pendant.
2. Keep Your Style Basic
Black matches everything, therefore it's a no-brainer to pair sapphire jewellery with a little black dress, pair of jeans or a leather jacket atop a black blouse. Vibrant blue will be the eye-catching detail of your ensemble, so be sure to choose bold statement jewellery.
Since black can go with anything, it will always give you a classic overall look. The little black dress and every outfit composed primarily of black clothing can make your sapphire jewellery stand out. Even more laid-back outfits, like a black top paired with some jeans and a black jacket, can make your sapphire pop.
If black is not your style – try grey or white. Simply cut grey or white clothes can only bring attention to the blue of the sapphire. You can let your sapphire be the only blue in your outfit, or add some more blue details and make the sapphire your centrepiece.
There is nothing like seeing how a sapphire jewellery necklace just gleams and glitters when you're wearing black! Try this deep Australian Green Sapphire modern pendant with an accent diamond that will surely match your white, grey or black outfit.
3. Complementary Colours
The three primary colours are red, yellow and blue. When these colours are mixed, they made secondary colours: green (yellow and blue), purple (red and blue), and orange (red and yellow). This means that cooler colours will look good when combined with oranges, yellows, and reds.
On the colour wheel, the hue directly opposite of another is its complement. What exactly is a complementary colour? Shades that produce a grey-scale colour when combined. When placed next to each other, complementary colours create a contrast that is often highly fashionable. Coral orange and sapphire blue are a striking combination for your next night on the town.
A bolder look can be achieved by using a strategy based on complementary colours. When colours are arranged in a logical formation known as a colour wheel, a colour's exact opposite can be derived.
In the case of sapphires, the shade most nearly a perfect opposite is a lustrous golden orange. The use of a complementary colour can provide a contrast that serves to make a sapphire truly "pop" so that it catches the eye all the more.
From Opals Down Under's wide collection of sapphire jewellery, this amazing solid and sleek 3-tier ring is beautifully made with amazing Australian Sapphires. It is mounted on a 14k yellow gold band as a Hand-crafted ring with an amazing flow of blue, orange, and yellow colours.
4. Be Bright and Stay Shiny!
People often fall into a rut of wearing dark colours in the colder months. Celebrate vibrancy this fall with a sapphire yellow and green colour combination that will have you turning heads left and right, whether it's at a job interview or on date night.
Since sapphire is a shade of blue when choosing bright colours to harmonize it with, remember that blue mixed with red produces violet – so any shade on that spectrum that is closer to blue can work well with sapphires. Blue mixed with yellow produces green – so the colour spectrum for that choice will encapsulate brighter blue-ish shades of green.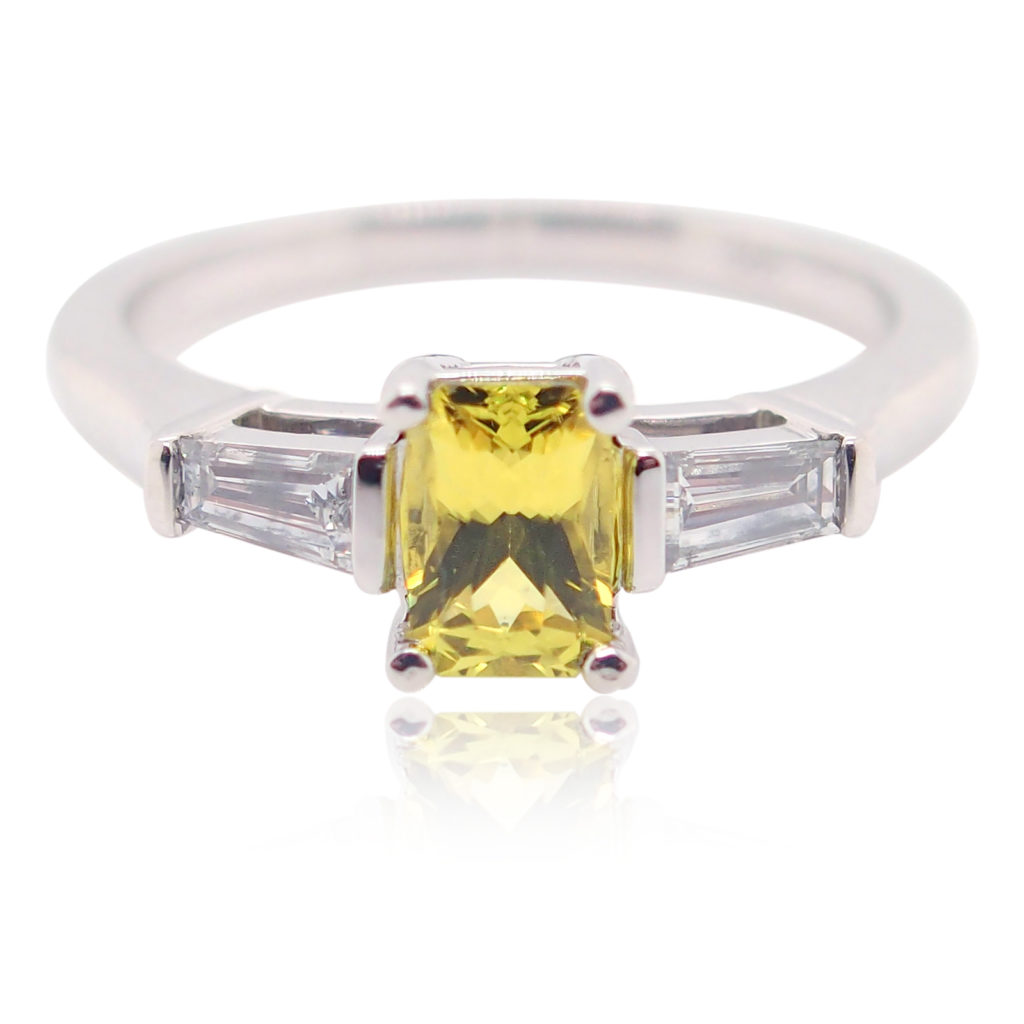 Why not stay bright and shiny with this Breathtaking Parti Sapphire Ring in a classic setting? Flanked by gorgeous diamonds on both sides placed in 14k white gold, found in Glen Innes, NSW, Australia.
5. Colour Harmonization
Because green is a primary colour and sapphires tend to exhibit a particular hue of green, it is quite easy to apply colour theory to determine good matching strategies between your clothing and jewellery.
You can use colours to match your outfit to sapphire jewellery by making sure that your clothing pieces are in shades that reflect the colour variation. For example, if you prefer to trend toward yellow, then your clothing choices should be a mixture of blue hues that run the spectrum from pure blue through the greens and on to the yellows. The more toward blue the hues trend, the more harmonious they will appear with your sapphires.
6. A Nature-Based Approach
Where better to turn to for inspiration than nature? The azure of the skies, the cerulean of the seas, the blue in the wings of a bluebird, not to mention so many of its shades in flowers! The fiery oranges and yellows in this stunning Unset Australian Sapphire remind us of a striking sunset.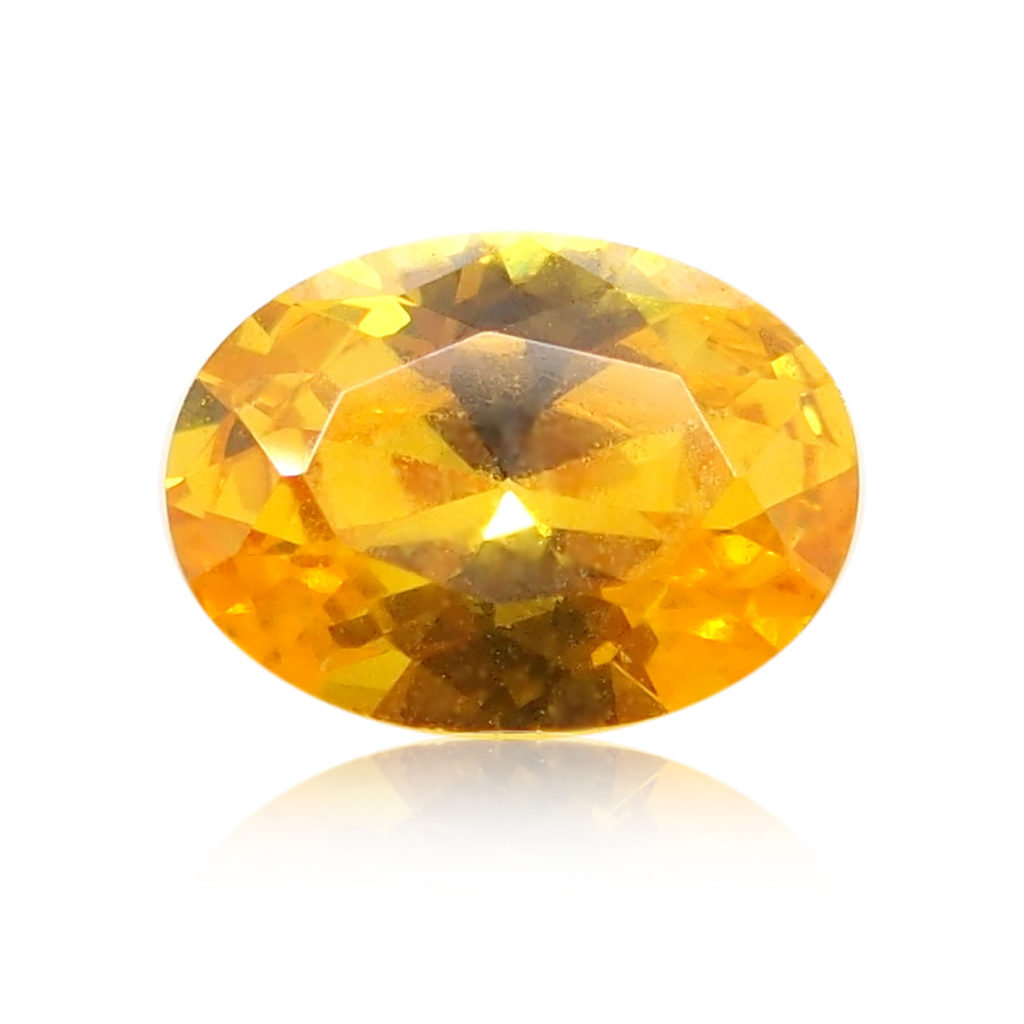 What you can do is look at nature and its patterns. Once you find the theme you like best (for instance, flowers, sunsets etc) you can easily build upon it and incorporate sapphire jewellery in your outfit. Hence, one of the best strategies for matching your outfit to your sapphire jewellery is to take a theme from nature and build upon it.
Green leaves, for example, will often contain shades that resemble the finest of sapphires, but they will exhibit other colours as well. This Unset Australian Sapphire features green and yellow. An outfit that echoes these colour combinations can be very pleasing to the eye as well as creative since few others will think to match the exact natural element that you have chosen.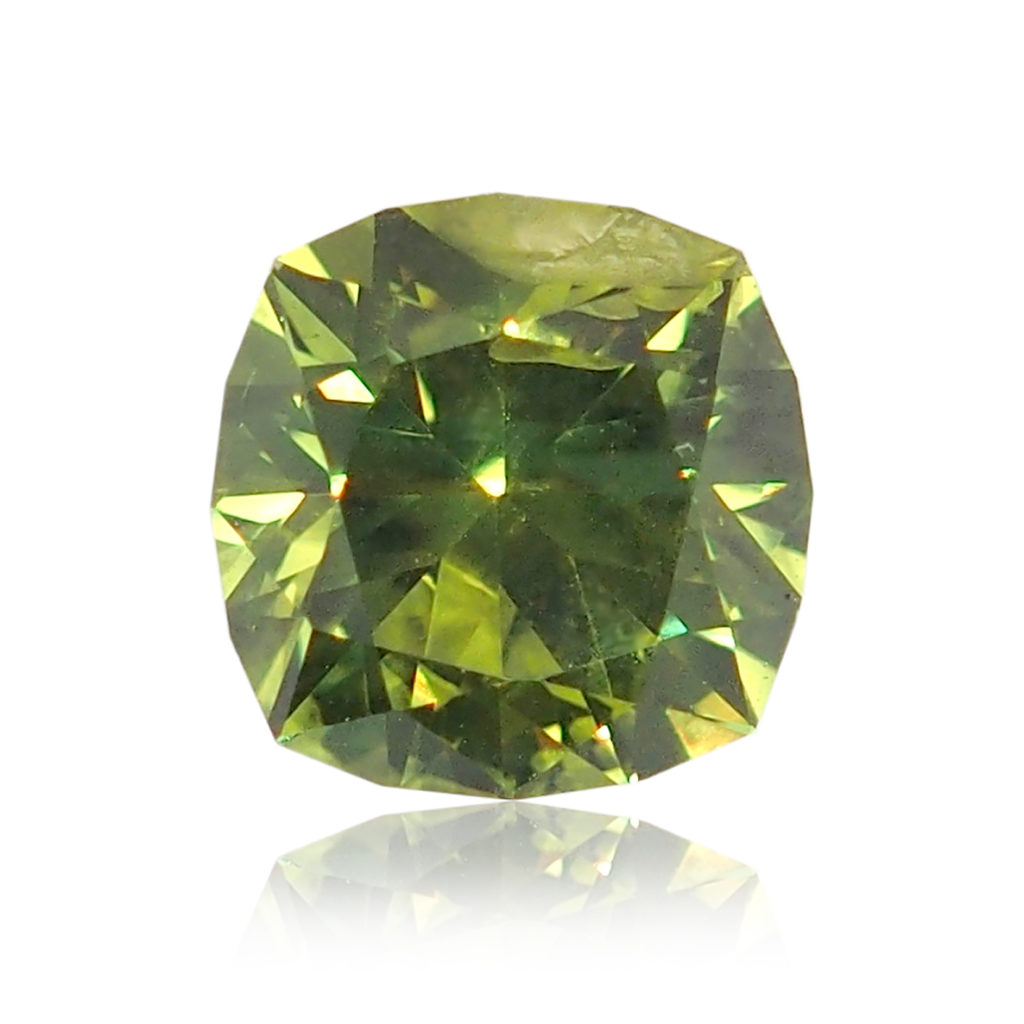 At Opals Down Under, we can offer you Australian sapphires for any occasion. We are here to help you pick the best piece of jewellery from a trip to the supermarket after you just rolled out of bed (a small stone nestled in a simple band would be a good choice here), to a white tie event that requires gowns and glitter (a statement necklace perhaps).
You may want to check out and try this Unset Pink Australian Sapphire. This gemstone is not heat-treated; with a weight of 0.68ct and measuring 4.8mm in width & length. It will surely hype up your jewellery collection this 2022.
7. Matching Goes Beyond Issues of Colour
You must also pay attention to other considerations such as complexity and formality. A restrained business suit with clean lines calls for a simple piece of jewellery fashion such as a pendant with little ornamentation. A formal evening gown, on the other hand, can coordinate well with a much more elaborate piece such as a ring featuring a central sapphire but encrusted with tiny diamonds.
Sapphires are in the family of classic jewels that have been worn for countless generations, but like all true classics, they remain as popular and relevant even in this modern electronic age. This Gorgeous Blue and Green Sapphire ring is a perfect example of this! Why over-complicate things, when a no-frills setting will do?
At Opals Down Under, we have the largest selection of Opal & Sapphire bridal jewellery in the area and great gift ideas for the most special people in your life. Visit our online store today or in-person at 11 Ballantyne court Glenview to shop our selection of sapphire jewellery and more.
8. Wear Sapphire Jewellery Like a Celebrity
A black gown or mini dress is the safest choice when wearing stunning Sapphire Necklaces and Earrings. The combination gives off a mystery, a femme fatale allure that is hard to resist. Many celebrities have used this combination in the past like Angelina Jolie, Iggy Azalea, Rita Ora, and Monica Belucci.
Another beautiful way to wear diamond and sapphire jewellery is by pairing them with a skirt suit. This is an outfit especially well fit for your work environment or a social gala. A simply-cut dress is always a nice way to match your favourite jewellery.
Then, try to make your sapphire jewellery pop more by wearing it together with bright colours like yellows and oranges. This lovely colour contrast of the outfit will make your sapphire jewellery pop like never before!
9. Mind the Gemstone's Aesthetic Properties
Disregarding colour means disregarding your tastes, but if the meaning is your bread and butter you can start wearing and matching your gemstone jewellery according to the meaning you want to convey and the gemstone properties you like! For example, combining a Sapphire with a Ruby signifies calmness and resoluteness, but also a fierce personality. Play around and see what combinations suit your character!
The traditional way of choosing your gemstones would be according to their aesthetic impact. Sapphires, due to their blue colour, match very well with yellow, green and purple gemstones, making Citrines, Emeralds and Amethysts the ideal combinations for your sapphires. Colour shifting gemstones in dark tones like Opals also fit well when worn together with sapphires.
Another very important aspect is what kind of jewellery you want to match. If you are wearing a diamond and sapphire pendant you could accompany it with matching sapphire and diamond earrings or citrine earrings for a stark contrast of complementary colours (yellow/orange).
Or, if you are wearing a sapphire ring and want to wear a series of cocktail rings it would be a good idea to wear this Diamond-Accented Yellow Sapphire ring. This creates a nice rainbow-like effect on your fingers!
10. Get Your Hair and Make-Up Ready for the Occasion.
If you are wearing diamond and sapphire jewellery, a wise thing would be to consider your hair and your makeup. A black or blue eye shadow would be ideal as it would match your sapphires, but not overdoing it with the makeup would be key.
Wearing your hair up (in a Hepburn fashion) will allow your stones to shine bright! Natural beauty with natural gemstones is the ideal combination.
Almost at all times, it is appropriate to wear sapphires from your neck down, but it also depends on your job and way of life. If you work in a jewellery boutique there is an extra reason to wear nice gemstone jewellery.
Stewardesses, CEOs, and Managers can all integrate Sapphire and Opal Jewellery into their wardrobe to a certain extent! If you want to go for a more down to earth everyday look, you can tone down the carats and make your combinations of gemstone jewellery less prominent.
Following your tastes in fashion and jewellery is always the wisest thing to do but let us not forget the circumstances! Staying chick while having the time of your life is what all fashion is about!
Get Fabulous with Sapphire Jewellery from Opals Down Under!
How do you match a sapphire jewellery piece successfully? Sapphire, due to its blue colour offers a great variety of options. But this multitude of options is what stops most people from wearing sapphires together with other pieces of jewellery!
Opals Down Under has one of the finest selections of sapphire jewellery and opals you'll see anywhere in the world. We specialise in all types of opal, including white opal, crystal opal, boulder opal, and the world-famous black opal. All our products are backed with great service to make sure your purchase is a good experience. Contact us today to see what would suit you best!