Open 9am to 4.30pm (Monday to Saturday), 9am to 4pm (Sunday)
Scratch Patch Gem Fossicking
Anyone can purchase a gem fossicking container (Small (45mm deep) – $10,  Large (90mm deep) – $18) and collect as many gemstones as they can fit in their container, which they get to keep. You'll have heaps of fun and learn about gemstones at the same time – there is no time limit. It's great fun for kids and adults alike! Fossick through thousands of different semi -precious gemstones, where you can spend hours finding your very own collection, which of course includes opals. Excellent family activity from as little as $10.
No bookings are required unless you are wanting to reserve our birthday party area.
The Scratch Patch is open 7 Days a week. One area is partially covered (so is fine for drizzly days), while the other two areas are out in the open. The Scratch Patch opens at 9am everyday, and we close the pits at 4.30pm (excluding Sundays where we close the pits at 4pm)
If you are wishing to use our tables and chairs area for morning/ afternoon tea or lunch we require a booking. (Food is BYO).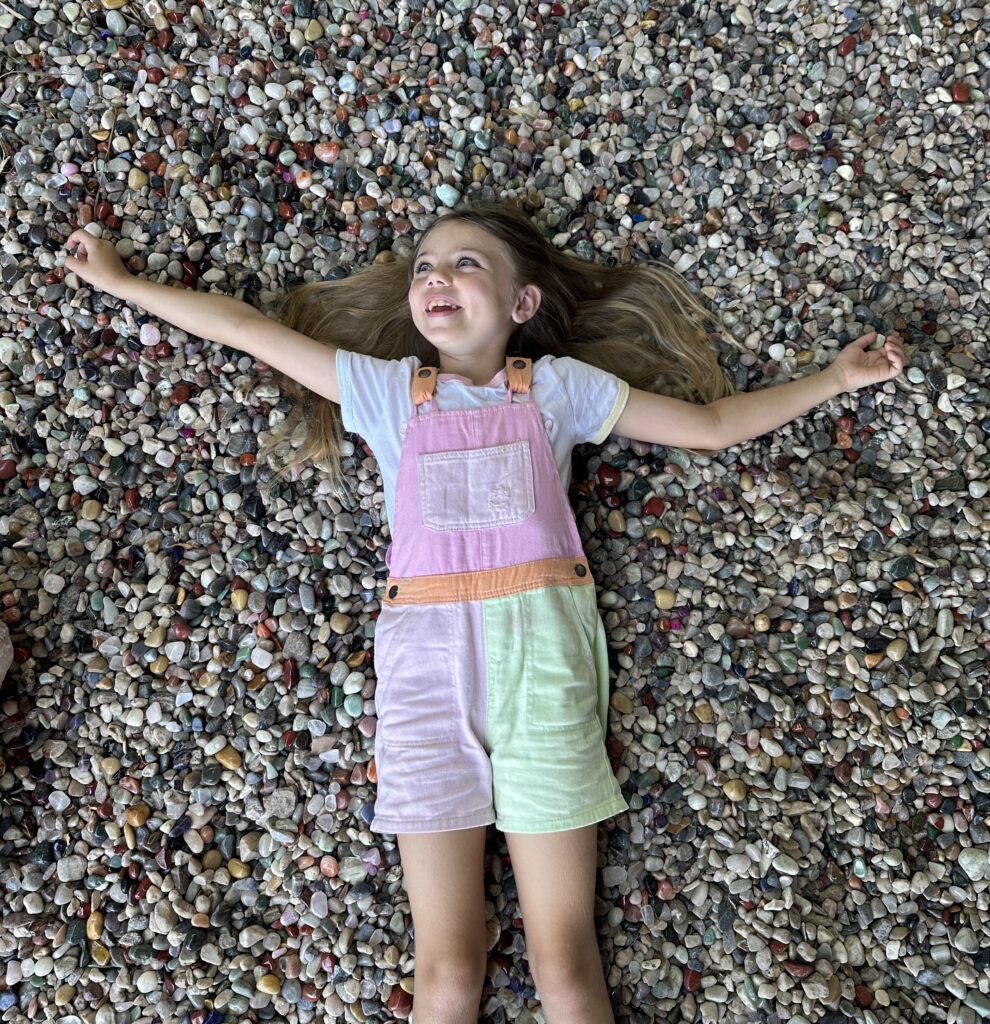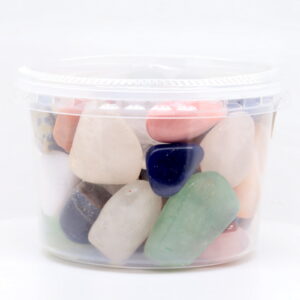 Here are just a few of the different types of gemstones which can be found in the fossicking area;
Boulder Opal
Malachite
Agate
Tiger Iron
Rose Quartz
Tiger Eye
Hematite
Petrified Wood
Amethyst
Chrysoprase
Jasper
Download our Rock Chart (in PDF).
Vacation Care Excursions during School Holidays are required to book in for Gemstone Fossicking at least 2 weeks in advance, and we require full payment on the day of your excursion.
Parents, grab a hot cup of freshly ground coffee or a tea from our self-serve coffee centre, while the kids fossick.
There is also a special 'Find the Gold Nugget' competition with a special prize for whoever finds the elusive nugget in either one of our Scratch Patches. Are you feeling lucky?
Birthday Parties at Opals Down Under
Looking for something different to do for your child's next birthday party? Opals Down Under has you covered!
With three Scratch Patch area's to fossick around in, a wide open grass area that you can picnic on, and a designated area for tables and chairs, we have plenty of space to search for gemstones, run around and play some games!
Hosting a party here is easy- it's free entry; just pay for the cost of your tubs (small $10 each and large $18 each). You have precedence over the general public for the use of the tables and chairs (only if you have booked!). Parties can be held from 9am-5pm, 7 days a week; there's no time limit for how long you're allowed to stay for, most parties usually stay for around 2-3 hours.
Unfortunately we do not cater for food, although we do have a small drinks fridge, and a coffee and tea machine. Bringing a portable BBQ has always been a favourite among parents hosting a party, you can also store your cake in our fridge. If you wish to bring some extra activities to do you are more than welcome, we've had piñatas, face painting, even jumping castles set up outside for the little ones to enjoy.
We ask if you could please book at least 1-2 weeks in advance for birthday parties, with number of children & adults, date, time and your contact details. Happy fossicking!