For all you die-hard Australian Opal fans out there, whether trading, cutting, mining, or just pure admirers of it, the Australian Opal Association has made us aware of The Australian Opal Show Circuit – a series of shows (mostly open to the public), that are run from April until August every year.  This coincides with milder weather in those areas at this time of year, so you can enjoy these shows without enduring the harsher hot temperatures.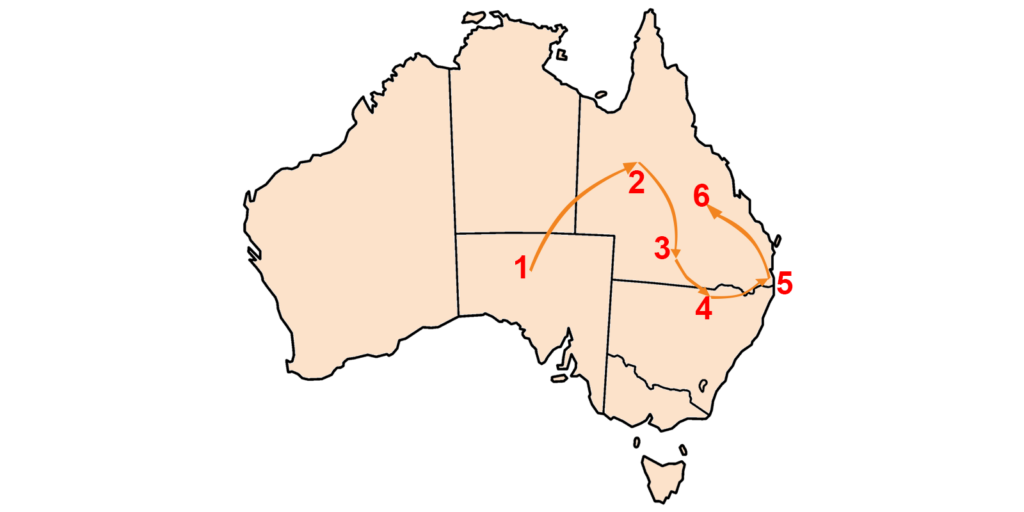 Image sourced from https://www.opal.asn.au/
Starting with the (1) Coober Pedy Gem Trade Show (South Australia), held this year on April 16/17th (at time of publishing, this has already passed).  Bookmark this one to visit next year, however, as the Coober Pedy Gem Trade Show continues to strengthen its reputation as one of Australia's pre-eminent opal trade shows.
The (2) Winton Opal Trade Show, held by the Queensland Boulder Opal Association, is an annual Opal Trade Show in Winton (Central Queensland) in the beginning of July (this year it will be on July 8/9th).  Every year, this event also hosts the Boulder Opal Jewellery Design Awards, and the Opal Inspired Dress Design Awards.
Next up… (3) Yowah Opal Festival. Held on 15/16/17th of July, this festival combines outstanding Yowah Opal, music, dancing, and a culinary feast.  Yowah is located two hour's drive from Cunnamulla, West Queensland.  There you'll see amazing specimens of Yowah Nut Opal, Matrix Opal, Opalised Wood, and Boulder Opal.
From there, you'll head over the border to the (4) Lightning Ridge Opal Festival.  This 4-day event on the last weekend of July (27th – 30th), has become a hallmark events to the locals, and attracting hundreds of miners, jewellers, wholesalers, and opal trade from all over Australia.  The festival includes the Opal Queen Ball, and the Opal & Gem Expo.  This year there is an extra bonus to enjoy – the International Opal Jewellery Design Awards, which is a biennial event that run concurrently with the Lightning Ridge Opal Festival to promote freeform and or undulating opal, and showcases the stunning and innovative use of opal by jewellery designers around the world.
The (5) Australian Opal Exhibition on the Gold Coast is an annual trade event held at the landmark Surfers Paradise QT resort over two days, on the 4th and 5th of August.  This fair is aimed exclusively at professionals who can build on their new collections for their needs, and presents opals and opal jewellery in a pleasant fair ambience.  You do need to register for this event.
And lastly, (6) Gemfields Festival (formerly Gemfest).  This is an annual week-long exhibition providing a unique gemstone and jewellery experience including offerings from respected local, national and international gemstone traders, quality entertainment and food, and some of the finest Australian Sapphires you will ever see… as well as a good selection of opals there too.  This is held on August 6th to 14th this year.
So, there you have it, Australian Opal Lovers.  If you love road tripping through Australia's outback, and you love Australian opal, mark these days in your calendar, and go for a trek.
Also, any further info on these festivals, you can direct that to the Australian Opal Association at [email protected]